part 01 — the gist
We help you create a custom look without the price or long runway time of working with a custom designer. Our editorial-inspired designs are imagined for sophisticated couples who are big on style and short on time.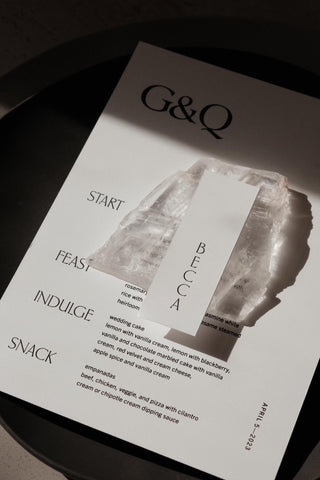 Impress your guests
Start building your seamless wedding aesthetic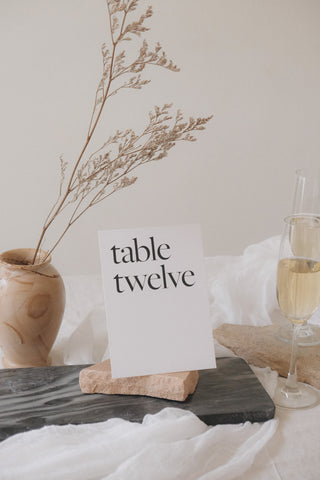 Quality paper, crisp prints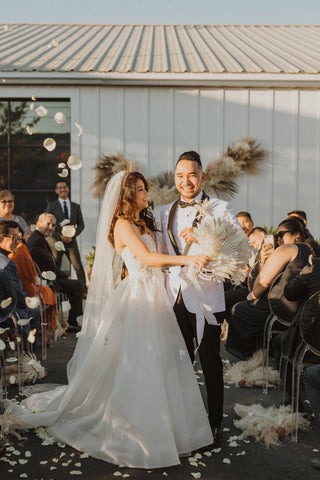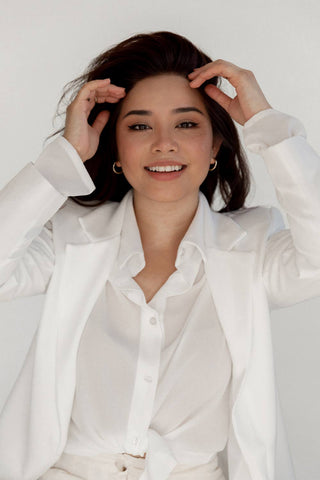 Part 02 — How it started
Tacos = a new chapter
Hi, I'm Steph. Owner and Designer of A Modern Wedding. 
I've been designing custom wedding stationery since 2015 through my sister company, Velvet and Gold. I was fortunate enough to have my work featured in dozens of publications, including Martha Stewart Bride, Together Journal, Style Me Pretty, Green Wedding Shoes, 100 Layer Cake, and more.
One day, I got married and realized how stressed my couples must have felt on the other side of wedding planning. 
Like, eating Jack in the box curly fries and tacos at midnight in my car for weeks stressed out. 
So, I started dreaming of a process where couples could have a stress-free (and dare I say, fun) experience with wedding stationery, but at a fraction of the cost and in a sliver of the time. A Modern Wedding was born. Our passion is creating the look of custom without the luxury price. Designs that stand out amongst an endless sea of generic, been there, seen that designs.
Designs that get you noticed, save you time, and make you look darn good while doing it. Because you're the type of person who wants quality over quantity.
Because for you, details matter and "aesthetic is everything." Because for you, it's worth enjoying every minute of this magical engagement season.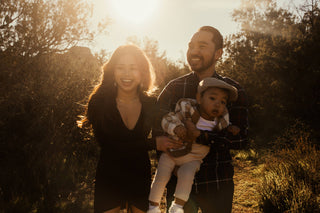 part 03 — who we are
Meet the loving trio that makes up A Modern Wedding
AKA (not so) formal introductions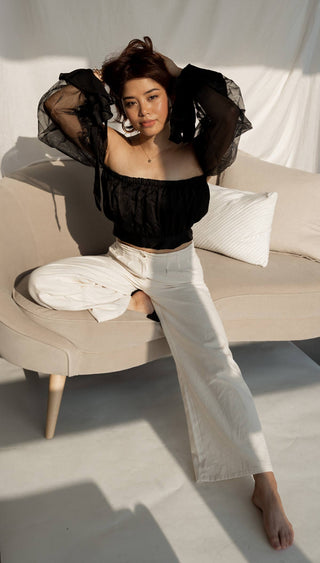 will work for boba
stephanie
Role: Owner/Designer, Lead Janitor
When she's not busy wearing 50 different hats from AMW, Stephanie falls prey to binge-watching Korean dramas, drinking boba, and spending too much time on Yelp searching for the next best restaurant.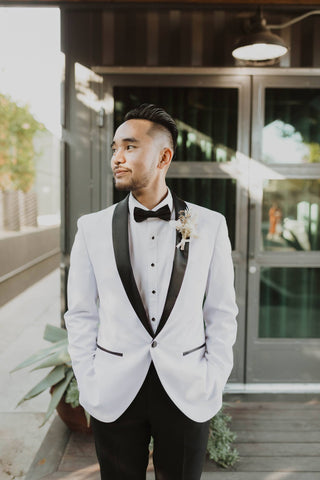 will work for a nap
Nate
Role: Analytics, Shipping, and Eternal Soundboard
Nate is a nurse during the day, but an integral part of AMW 24/7. He joined the AMW team in 2019 through brute force and bribery from the owner. Nate takes care of shipments for all orders, and ensures the company makes great data-backed decisions for growth. Most people describe him as the kindest, happiest person they've ever met. (They're not wrong).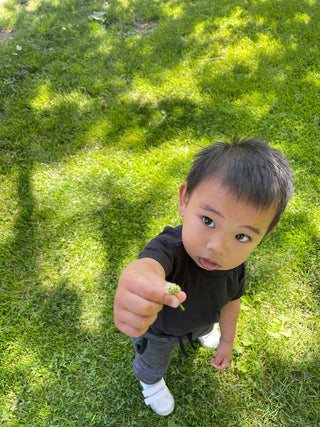 will work for milk
Maverick
Role: Lead Destroyer, Shipping Assistant
Maverick's been on the AMW team since 2021. He's an expert at ripping, flailing, and crumpling paper. He assists with daily shipments and deliveries; excelling at placing orders inside mama's mailing bag. Life wouldn't be as fun without him.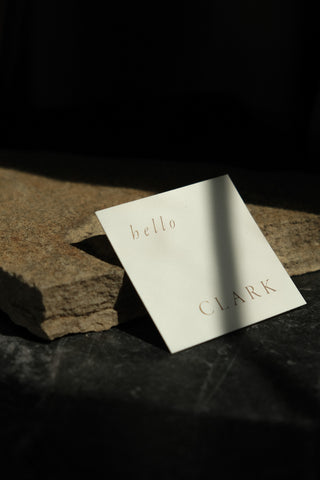 IT'S NOT GOODBYE YET
GET INSPIRED
Come see our latest wedding tips and inspo