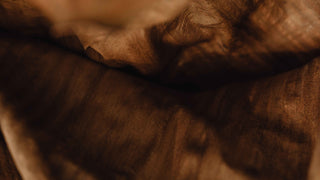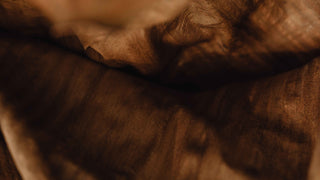 quiz results
Your wedding style is:
Avante Garde Chic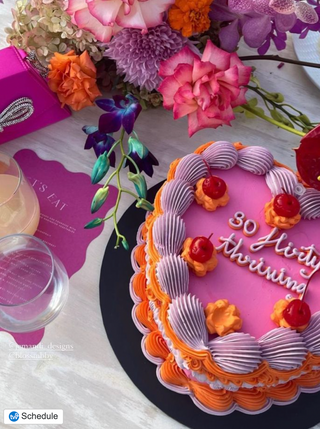 You are a trendsetter. An "it" girl who loves being a maverick and never playing by the rules. Your style is daring, gutsy, lively, and oh-so-cool. It is pure joy, made loud and visible for all to see. Nonconformist, iconoclastic and pioneering, your tradition is not having one. Think cotton candy for dessert, french fries passed around while everyone's dancing, and your favorite hot sauce as a wedding favor.
When your guests walk into your wedding, they'll know they're having a once-in-a lifetime experience with just one goal in mind: celebrate your love in the funnest way possible.
Next, we'll show you how to achieve your style with confidence using: keywords, visuals, design, and colors.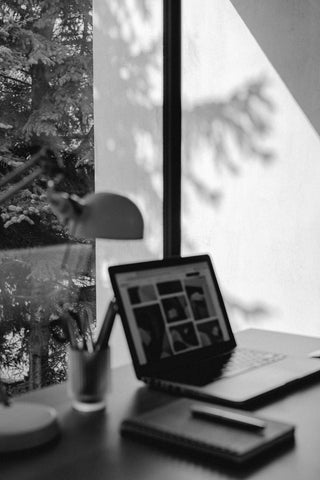 LET'S PLAY DETECTIVE
first, we search
Now that you know WHAT to look for, we're going to remove the mystery of HOW to look for your signature style.
Using these keywords tailored just for you, you'll cut through the clutter—searching with more quickness and efficiency.
Use any of these keyword phrases before the item you're searching for. Ex. "Cool Bride Wedding Dress" or "Vintage Modern Florist" Feel free to mix and match to broaden your search results!
Swipe your tailored keywords below and get your search on! ↓
Cool Bride · Luxe Glam · Jewel Tones · Funky Chic · Colorful and Eclectic · Whimsical Luxe · Vintage Modern · Retro Chic · Maximalist · Pop Art · Art-Inspired
LET YOUR COLORS TELL A STORY
THEN, COLORS
Inspired by riotous celebrations, the unconventional and unexpected, and pure joy.
Save this instant color palette and send it right through to your wedding vendors (or keep it for yourself). Colors, made easy!
Tip: Right-click on the image below to save this for your wedding planning needs.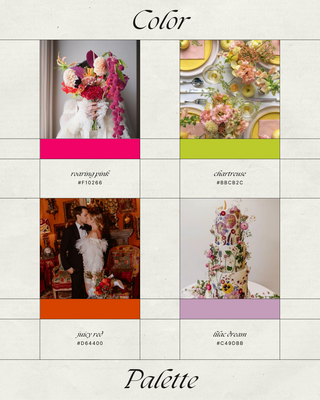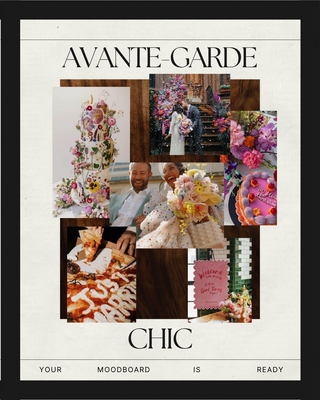 SHOW ME SHOW ME SHOW ME
NEXT, VISUALS
Enjoy this set of curated images just for you.
Tip: Pin all images to your own Pinterest boards then watch your feed start to fill with more ideas like this one ;)
LAST (NEVER LEAST), DESIGN
So what does stationery for an Avante-Garde Chic aesthetic look like? These design words will help you describe your dream stationery like a pro! (Don't worry, we've included tons of wedding stationery inspo in your Pinterest board too!)
FONT / TYPOGRAPHY
Chunky Serifs
Retro Vintage Typography
Statement / Display Fonts
colors
well..anything goes! ;) But here's a few suggestions:
Jewel Tones
Bright, Vibrant, Bold, Loud Colors
layout style
Filled with meaningful details/easter eggs
Fun illustrations/Graphics
Interactive typography
special finishes
Holographic Foil
Neon Foil Stamping
Letterpressed
Embossed
Blind Debossed
Double Thick
Custom cardstock wrap / pocket enclosure
Layered Panel Cards
Custom Shape Die-Cut
CHECK OUT THE OTHER QUIZ RESULTS:
moody romance
The intimate and luxurious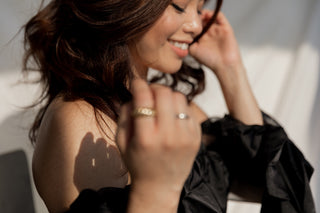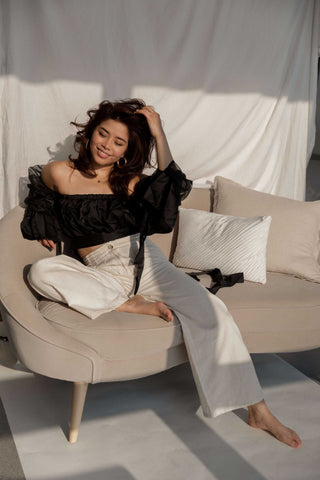 you did it!
hope you enjoyed this quiz!
I'm Steph and I love helping couples throughout the wedding stationery process.
...and guess what? — there's more where this came from! Soon, you'll be receiving our weekly Insider emails with our best tips, hacks, and inspo. It's like having a professional design concierge at your service.
Stay inspired + see you soon—Steph