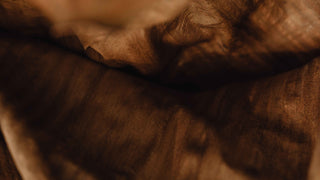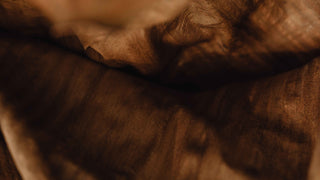 quiz results
Your wedding style is:
eternal luxury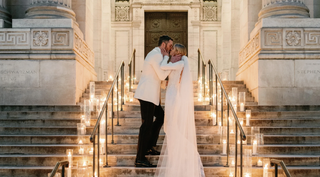 Your style is ageless, timeless, and exudes elegance and class. Think black tie, floor-length gowns, dramatic venues, and an iconic night to remember. When guests walk into your wedding, they're going to feel like they got invited to the most exclusive event of the year. There is no detail left to chance, with every element enveloped in luxury and glamour.
Next, we'll show you how to achieve your style with confidence using: keywords, visuals, design, and colors.
↓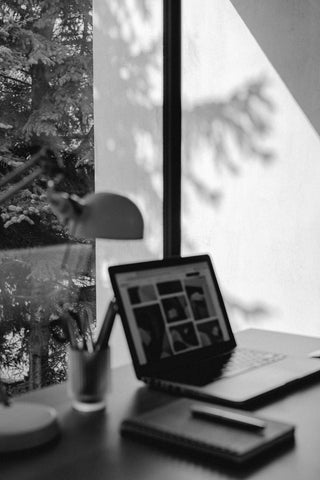 LET'S PLAY DETECTIVE
first, we search
Now that you know WHAT to look for, we're going to remove the mystery of HOW to look for your signature style.
Using these keywords tailored just for you, you'll cut through the clutter—searching with more quickness and efficiency.
Use any of these keyword phrases before the item you're searching for. Ex. "Couture Classic Wedding Dress" or "Couture Classic Florist" Feel free to mix and match to broaden your search results!
Swipe your tailored keywords below and get your search on! ↓
Couture Classic · Old Hollywood Style · Elegant Glam · Timeless Luxury · High-End · Black Tie · Old Money Aesthetic · Regal Classy · Classic Timeless Elegance
LET YOUR COLORS TELL A STORY
THEN, COLORS
Inspired by grand venues, sheer elegance, and timeless class.
Save this instant color palette and send it right through to your wedding vendors (or keep it for yourself). Colors, made easy!
Tip: Right-click on the image below to save this for your wedding planning needs.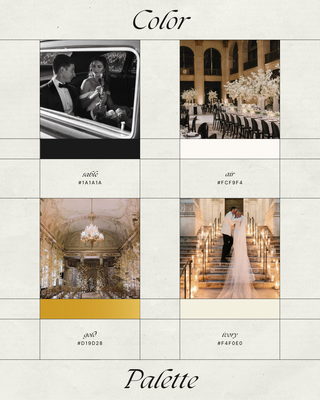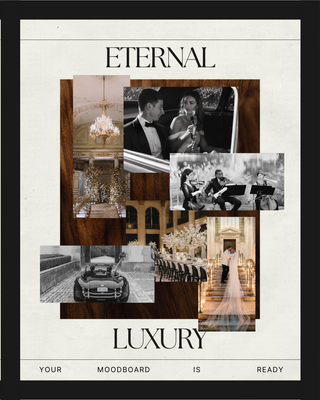 SHOW ME SHOW ME SHOW ME
NEXT, VISUALS
Enjoy this set of curated images just for you.
Tip: Pin all images to your own Pinterest boards then watch your feed start to fill with more ideas like this one ;)
LAST (NEVER LEAST), DESIGN
So what does stationery for an Avante-Garde Chic aesthetic look like? These design words will help you describe your dream stationery like a pro! (Don't worry, we've included tons of wedding stationery inspo in your Pinterest board too!)
FONT / TYPOGRAPHY
Serif Fonts
Script with Flourishing
Modern Script
Elegant Calligraphy with Flourishing
colors
Neutral Tones
Black, Gray, White
Gold/ hints of metallic
layout style
Traditional
Center Aligned
Left Aligned
special finishes
Gold/Silver/Copper Foil Stamping
Letterpressed
Embossed
Debossed
Double Thick
Wax Seal
Pocket Enclosure
Vellum Overlay
Belly Band
Laser Cut Pocket
Custom Monogram
check out the other quiz results:
Moody Romance
The intimate and luxurious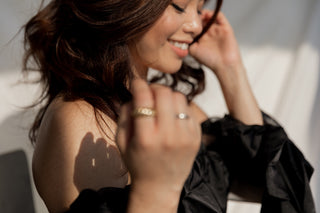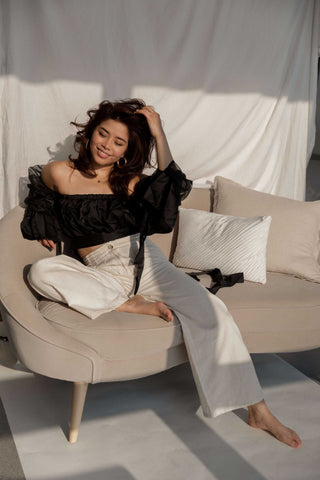 you did it!
hope you enjoyed this quiz!
I'm Steph and I help couples create a stress-free wedding stationery process.
...and guess what? — there's more where this came from! Soon, you'll be receiving our weekly Insider emails with our best tips, hacks, and inspo. It's like having a professional design concierge at your service.
Stay inspired + see you soon—Steph